Important - Prescription Service
You can order your medication in the following ways:
via SystemOne online (to sign up for online services, complete the form SystmOnline registration Request.pdf and bring it in to reception with your ID)
Via the NHS App
If you have problems ordering online you can still email shelley.scripts@nhs.net but this service will eventually stop so please setup your online access as soon as possible.
via your nominated pharmacy
prescription post box onsite
We DO NOT accept prescription requests over the telephone
Please be advised, at least 48 hours is required for all prescription requests.
All patients are required to nominate a pharmacy. If you wish to have your prescriptions delivered please discuss this with your pharmacy of choice.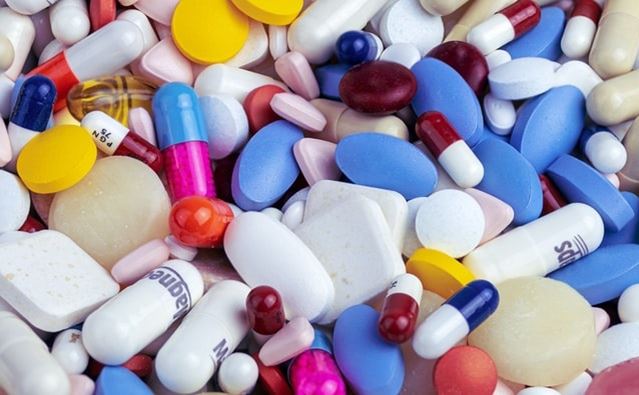 Repeat Dispensing - Available Only for Some Patients/Medicines
How convenient would it be if you were able to come to the doctors once and collect enough prescriptions to last up to one year?

It is not appropriate for everyone; this service is available to some of our patients but only under certain circumstances.

You need to…
Be on one or two long-term regular medicines
Be stable on this medication e.g. it doesn't need regularly changing
Use the same Pharmacist to collect your medicine
Have your Doctors agreement to join this scheme
How it works…
Ask your prescriber e.g. Doctor or Nurse if this system is suitable for you
Sign a consent form
Tell us which Pharmacy you are using
The prescriber then gives you an Authorisation prescription and a quantity of Repeat Dispensing prescriptions
Take these to your regular Pharmacist for them to look after for you – this is important so that you do not lose the prescriptions
Each time you need more medicine – you simply go to your pharmacist to collect more
When you have used the last issued repeat dispensing prescription – make an appointment to come back and see the doctor for the next batch
If you have any further questions about Repeat Dispensing – please ask us
Prescription Fees
Help with NHS costs
In England, around 90% of prescription items are dispensed free. This includes exemptions from charging for those on low incomes, such as:
those on specific benefits or through the NHS Low Income Scheme
those who are age exempt
those with certain medical conditions
More information is available at NHS Choices
NHS Charges
These charges apply in England only. In Northern Ireland, Scotland and Wales prescriptions are free of charge.
Prescription (per item): £9.65
12-month prepayment certificate (PPC): £111.60
3-month PPC: £31.25
If you will have to pay for four or more prescription items in three months or more than 14 items in 12 months, you may find it cheaper to buy a PPC.
Telephone advice and order line 0845 850 0030
General Public - Buy or Renew a PPC On-line
There is further information about prescription exemptions and fees on the NHS website.